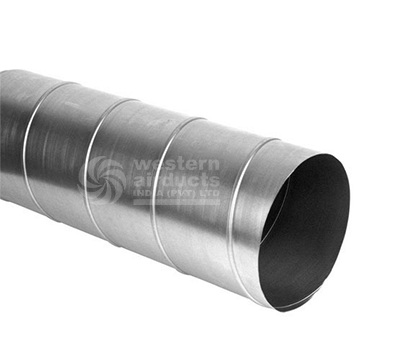 Spiral Round duct
Spiral round single/double duct is constructed with a rigid interlocking seam that increases the structural strength of the duct while minimising leakage
Spiral oval Duct
WAD's Spiral and flat Oval single/double wall duct and fittings are part of our complete line of HVAC products
Rectangular Duct
WAD has state of the art equipment to fabricate rectangular duct affordably and of the highest Quality standards.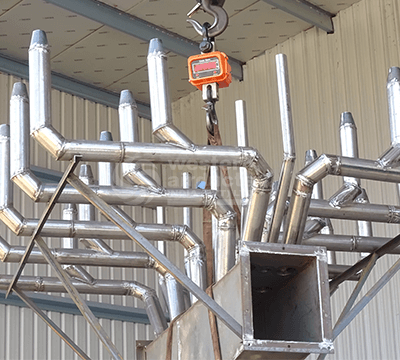 Welded Duct
We produce welded ducts of circular, rectangular and other custom shapes in GL,SS or MS upto 10mm thickness
Speciality Duct
Capsule, Triangular, Square with round edges, Tube shaped ducts- you name it we can produce with our 'Form Roller' CNC roll bending machine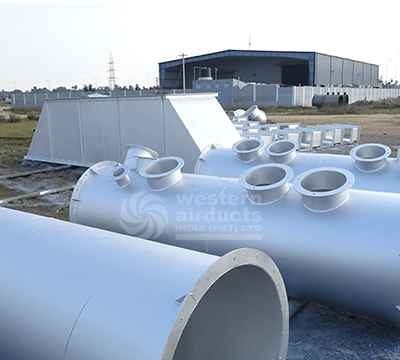 Custom Ducts
We are specialized in Process Industry ducting. We provide surface finish, painting, powder coating or galvanizing on produced ducts.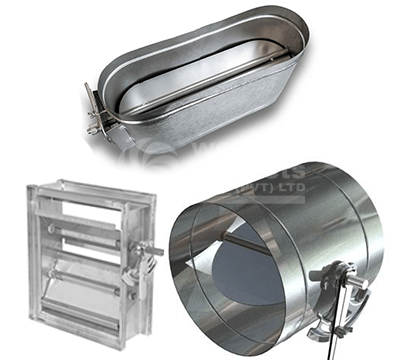 Volume Control Dampers
Our range of control dampers is designed to balance and control air flow through ducts, walls and floors. Available with manual or motor operated control
Sound Attenuator
WAD rectangular and cylindrical duct attenuators provide effective, predictable noise production at substantial savings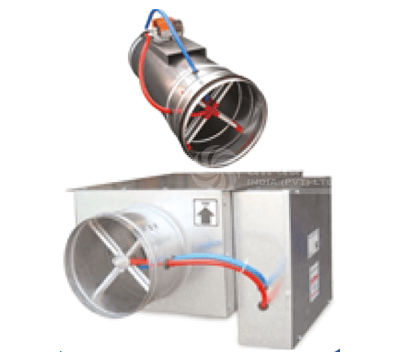 VAV / CAV
Airflow dampers compensated for linear controls operating with a Digital Actuator Controller enables the VAV terminal to be calibrated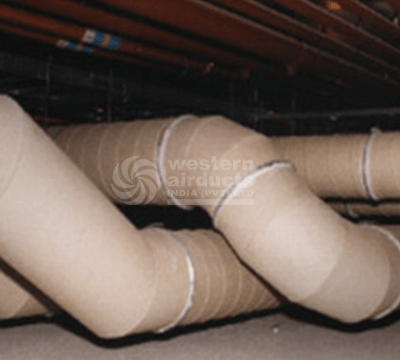 Fire Rated Ducts
Western Airducts India in partnership with Nukem and Firespray International are proud to introduce Flamebar BW11 as part of our annual product launch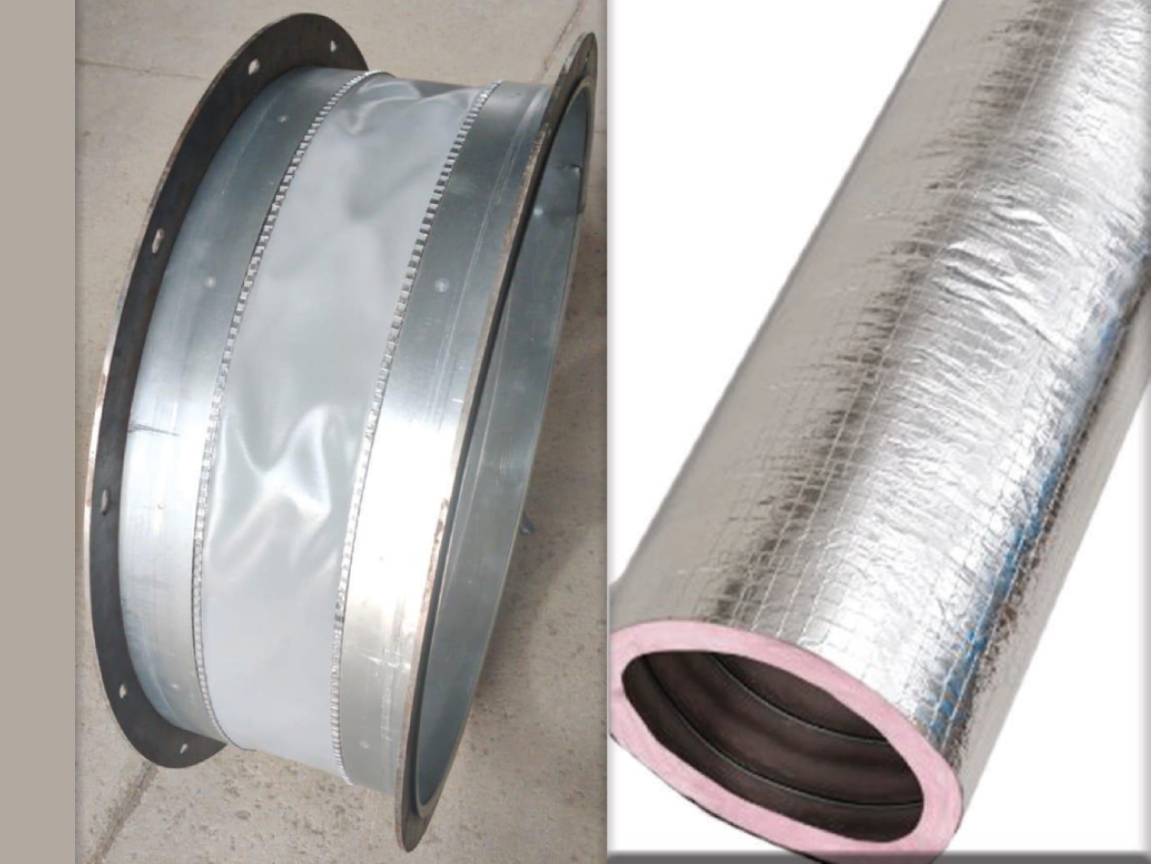 Flexible Duct/Connector
Insulated & Uninsulated Flexible Duct is available with Metalized jacket to provide ultimate strength and protection. Metalized polyester vapor barriers are reinforced with Fiberglass scrim for high durability,tear resistance and outstanding thermal insulation protection.
WAD Shieldz
Our Unique Holistic Solution of pre fabricated, tailormade, easily Removable Jackets for Thermal insulation is the result of decade soffield expertise to deliver energy efficient solutions, substantially reducing the time and cost of plant and process maintenance work
Plenum Single Double Skin
Plenum is a separate space provided for air circulafion for heafing, venfilafion, and air-condifioning in HVAC systems.